Welcome to Cal Lutheran
Founded in 1959, California Lutheran University is home to more than 2,810 undergraduate and 1,316 graduate students who come from more than 61 countries and represent a wide variety of faiths.
Our dedicated, accomplished faculty works with small classes of students who are open-minded—about ideas, about people, and about faith—and are seeking to grow as individuals.
Both in the classroom and outside of it, everyone at Cal Lutheran is committed to helping each student pursue their passions to discover their purpose, and follow that purpose to transform their community—and the world.
---
Cal Lutheran at a Glance
California Lutheran University is a selective, comprehensive institution offering undergraduate and graduate degrees in the liberal arts and sciences and professional fields. Rooted in the Lutheran tradition, Cal Lutheran encourages critical inquiry into matters of faith and reason. Mentored by dedicated and accomplished faculty members, students pursue their passion and discover their purpose as they seek to grow as individuals. California Lutheran College was founded in 1959 on a ranch donated by Richard Pederson, the son of Norwegian immigrants. The college opened its doors to 330 students in September 1961 and held its first Commencement in May 1964.
---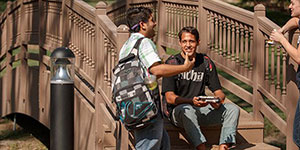 The Lutheran Education Experience
California Lutheran University embodies a vital and long-standing educational tradition. As part of that 500-year-old Lutheran tradition, we believe that understanding our purpose as individuals will help us make our best possible contribution to the world. We encourage students to follow their own passion to uncover their purpose. This prepares them for a life of success in which they always offer their very best to others—family, community, and the world. This happens as part of a diverse, open-minded, and challenging academic environment.
---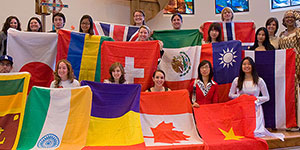 All are Welcome
Interfaith Allies No one here is an outsider. This is one of the most deeply held values in the Lutheran tradition. And its importance is evident on campus—our students come from more than 56 countries and embody a wide variety of faiths. At Cal Lutheran, your personal convictions and beliefs are honored and respected. We also provide you with opportunities to consider and discuss matters of faith and intellect in an open and friendly environment. This challenges and strengthens you with new intellectual and theological reflections.
---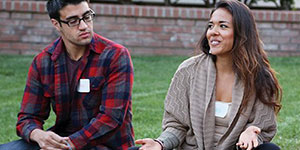 Commitmented to Diversity
California Lutheran University began in 1959 as a liberal arts college deeply rooted in the tradition of Lutheran higher education. Although the university has grown exponentially over the years, a key tenant of the Lutheran philosophy has steadfastly remained—to encourage varying opinions, to probe, to question and to seek truth.
---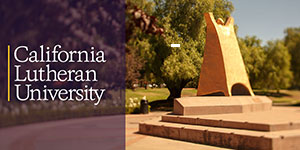 Locations
Cal Lutheran's main 225-acre Thousand Oaks campus (located between Los Angeles and Santa Barbara) is complemented by four satellite centers in Oxnard, Santa Maria, Westlake Village, and Woodland Hills. Pacific Lutheran Theological Seminary, located in Berkeley, California, is one of eight seminaries of the Evangelical Lutheran Church in America (ELCA) and a founding member of the Graduate Theological Union.
---
Make your best possible contribution
The Cal Lutheran experience is about making real choices for your life. It's about gaining confidence in your identity. It's about discovering purpose in your life and career. The perspective you gain will allow you to lead a life filled with meaning far beyond the work you choose to do.


California Lutheran University
(805) 493-3024
60 West Olsen Road, Thousand Oaks, CA 91360
www.callutheran.edu