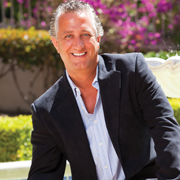 We have the answers to your questions
on the Real Estate Market!
Everyone is talking about the real estate market and the opinions vary. Some people say we are at the bottom. Some say we are still going down. Some say the market has turned. Whatever the opinion the facts remain the same. No one really knows. That being said RC Global Financial and Real Estate can help you understand the market, as it pertains to your situation, whether you're buying a home, selling a home or need a mortgage. Although the opinions vary there are some facts that are relevant to the market today and need to be understood.

Interest rates are the lowest they have been in 30 years. The fact is we have had a long run of low interest rates. These low rates allow you as a buyer to purchase more based on your income than if rates were higher. With prices down as well, it makes it a great time to buy a home. RC Global helps all types of buyers. Whether you're a first time home buyer, a move up buyer or an investor RC Global can help you find the right property. Also, if you have a current mortgage with a higher rate, a refinance can help lower your payments saving you thousands over the life of the loan. RC Global has loan programs for all types of borrowers no matter your credit situation.
Inventory of homes for sale is the lowest it has been in years. The fact is that as short sales and foreclosures continue to decline, the number of homes in inventory for sale is dropping. Homeowners who have seen their home value drop are reluctant to sell as well. This situation causes prices to increase. With that being said we are seeing the length of time to sell a home going down, multiple offer situations and homes selling for more than list price. This makes a great time to list and sell your home. RC Global can help make that happen. Through good market analysis and marketing of your home we can help your maximize the return from selling your home.
Government programs will be expiring and banks will be more reluctant to approve short sales. The fact is as government programs come to an end the banks will not have any incentive to approve short sales. If you are behind on your payments and owe more than your property is worth then the window for short selling is closing. RC Global works with most of the major lenders and understands the process for short selling your home. We can help you sell your home and in many times get you money from the lender for relocation.
As you can see the facts remain the same no matter what the opinion is. The thing to remember is that RC Global Real Estate and Financing can help you with your real estate needs. We have experienced agents and loan officers to help you buy or sell your home or to obtain financing.
Call for a free consultation!
Robert Cenzer, CA License #01484186
949.369.9700 / Cell 949.370.5728
www.877rcglobal.com
207 S. El Camino Real, Suite C, San Clemente, California 92672