Cal Elite Kids • 949-589-1512
22982 Ave. Empresa, Rancho Santa Margarita
Cal Elite Kids' gymnastics program is based on our own unique Performance Oriented Curriculum. Twice a year, all of our athletes participate in a gym-wide athletic SPECTACULAR! At Cal Elite Kids, we teach gymnastics with an aim toward performance. Instead of just teaching rote cartwheels or back handsprings across the floor, our students learn high level gymnastics skills incorporating music, theatrics, props, bars, vaults, beams, trampolines, ropes, trapezes and costuming. Our expectations are high and our students excel! Come see why our athletes continue to improve and enjoy their gymnastics year after year!
---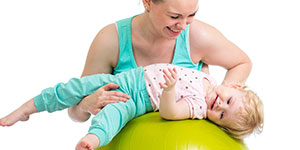 Sweet Peas
Currently offering FREE classes!
This class was designed specifically with baby in mind; focusing mainly on sensory processing, the development of gross and fine motor skills, setting the foundation for coordination and strength development, and reinforcing the loving bond between parent and child. The lesson plans combine structure, consistency, and exploration to meet the growing needs of our littlest ones.
Fee: $46/4 classes
Monday-Sunday – 30 minute classes – Birth to walking



---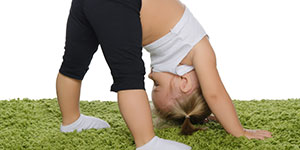 Tutsi Rolls
Using equipment and circuits designed specifically for little ones, our "Tutsi Rolls" work on gross motor skills in a playful, socially enriched environment. Classes are based on progressive lesson plans and learning objectives are met through music, repetition, encouragement and recognition.
Fee: $46/4 classes
Mon-Sun 30 minute classes 12 mo.-2.5 years



---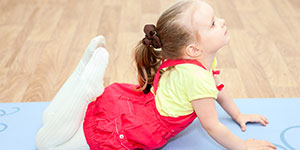 Tumblebees
Toddlers love gymnastics! This class introduces Tumblebees to the dynamic sport of gymnastics. We channel all that buzzzzy energy into an organized, structured program featuring the tumble floor, baby beam, trampoline, baby bars, and vault. While they are learning gymnastics, they are also learning about counting, colors, ratios, proportions, consequences, music, cooperation and much more!
Fee: $69/4 classes
Monday-Sunday – 30 minute classes – 2.5-4 years



---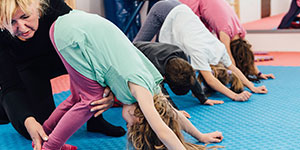 Kinderoos
Kinderoos is the important class that serves as the bridge between preschool gymnastics and our academy and team programs. Kinderoos are making huge strides in their physical, social and cognitive development that enable them to take on increasingly challenging skills! Kinderoos build strength and confidence as they learn skills on the tumble floor, balance beam, bars, trampoline and vault. Emphasis is placed on proper form and technique to build a strong foundation for academy gymnastics.
Fee: $80/4 classes
Monday-Sunday – 1 hour class – 4-6 years



---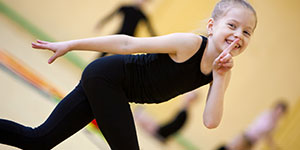 Level 1
Level 1 is designed to teach students the fundamentals of gymnastics in a fun, safe, and supportive environment. Emphasis is placed on the correct body position required in completing forward and backward rolls, handstands, and cartwheels. Students will learn to run with proper form and technique and hurdle and rebound skills from a spring board, and will demonstrate a correct straight jump. On the bars, students will be gaining the upper body strength needed to hold their chin above the bar, and the core strength to hold their legs at a 90 degree angle. Students will be taught to demonstrate control in rolling forward from a front support into an "L" hang. Students will become comfortable with various basic skills on the balance beam; again, focusing on proper form and technique.
Fee: $80/4 classes
Monday-Sunday – 1 hour class – 6 & older



---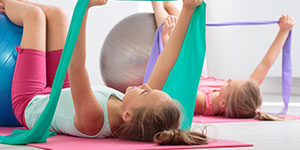 Level 2
Level 2 curriculum emphasizes developing strength and flexibility. Students will be introduced to back bend kick-overs. They will run, hurdle onto a spring board, and execute a dive roll. On bars, students will master the pull-over mount and other skills that develop strength in the upper body and core. Students will be taught a back hip circle while maintaining a proper hollow body position. Students will learn introductory beam connections, concentrating on body positioning, clean lines, and fluidity.
Fee: $105/4 classes
Monday-Sunday – 1.5 hour class – 6 years & older



---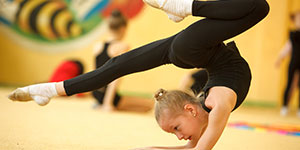 Level 3
Level 3 students are ready to take off! Strong emphasis is placed on ensuring students continue to develop and maintain excellent form and technique as they begin mastering more advanced skills on all events. Students will demonstrate front and back walkovers and learn a round-off. Students will complete a handstand to flat back on vault, while maintaining a tight body position. Students will continue to work their pullovers on bars and will be concentrating on keeping legs together and straight. Back hip circles and double-back hip circles will be mastered in this level. Students will also learn a proper glide swing, which utilizes their increasingly improving strength, body awareness and control. On balance beam students will begin to execute handstands, cartwheels, turns, leaps, and more advanced jumps.
Fee: $105/4 classes
Monday-Sunday – 1.5 hour class – 6 years & older



---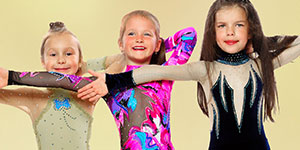 Level 4
Level 4 is where technical fundamentals, combined with the hard-earned strength and flexibility developed in previous levels, begin to transform into powerful skills and graceful sequences. Students will work on back and front handsprings, aerials, and round-off back handsprings. Students will complete a front handspring on vault, while still concentrating on a tight, hollowed body position throughout. Students will continue to strengthen fundamental bar progressions to help in the process of learning more advanced skills such as kips, clear-hip circles, and flyaways. On beam, focus is on handstands; cartwheel turns, and leaps; adding back walkovers and various mounts and dismounts. Upon completion of Level 4, students will advance to Team Gymnastics.
Fee: $105/4 classes
Monday-Sunday – 1.5 hour class – 6 years & older