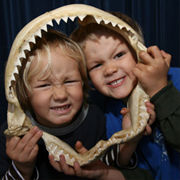 SEA SQUIRTS CAMP – Ages 5-6
Time: 9:00am to 12:00pm Hours: 3 hours/day for 5 consecutive days
Dates: TBA
Price: $170 (4-day camp $150) Members: $155 (4-day camp $125)
Have you ever wanted to learn about the deep sea, or all about fish? What is it like to be a crab? This camp brings children's literature to life as campers use scientific equipment to look at the anatomy of a fish, or hear the sounds of the ocean. Each day a song will introduce the theme for the day's activities, whose highlights include daily crafts, crab races at baby beach, and a treasure hunt. So come be a Sea Squirt, and join us for a fun filled week!
Proof of age required the first day (must be age 5 by Sept.1, 2013)



---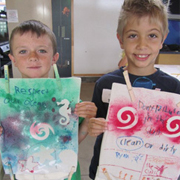 NEPTUNE'S MYSTERIES CAMP – Ages 6–7
Time: 9:00am to 4:00pm
Hours: 7 hours/day for 5 consecutive days
Dates: TBA
Price: $280 (4-day camp $225) Members: $250 (4-day camp $200)
Become an undersea detective as you investigate some of the mysteries of the deep! Each day is filled with a different mystery to solve such as the Mystery in the Abyss, the Vanished Sea Otter or the Mystery of the Sunken Ship! Campers will use scientific tools and techniques to solve a week's worth of underwater mysteries. Highlights include exploring the Dana Point Marine Protected Area and a cruise aboard the R/V Sea Explorer. So come join us for a fun filled week of new puzzles to unravel, themed crafts and exploration of our onsite marine animals!
Proof of age required the first day (must be age 6 by Sept. 1, 2013)



---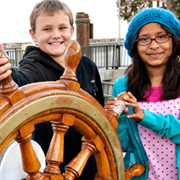 BUCCANEER ADVENTURE CAMP – Ages 7–8
Time: 9:00am to 4:00pm
Hours: 7 hours/day for 5 consecutive days
Dates: TBA
Price: $280 (4-day camp $225) / Members: $250 (4-day camp $200)
Set a course for adventure as we go back in time to the Golden Age of Sail, to a world of wooden ships, buried treasure and yes… pirates! Learn what life was like at sea and experience the lost arts of the mariners. Each day is filled with activities that challenge young sailors including fun crafts, sail handling, rowing, story telling, treasure hunts, encountering historic characters (yes, perhaps a pirate or two!) and even voyaging to sea aboard the R/V Sea Explorer! Adventures are dockside aboard the tallship Pilgrim and in the Maritime Learning Center.
Proof of age required the first day (must be age 7 by Sept. 1, 2013)



---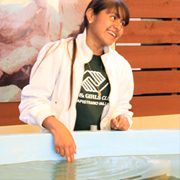 OCEAN DISCOVERY CAMP – Ages 8–9
Time: 9:00am to 4:00pm
Hours: 7 hours/day for 5 consecutive days
Dates: TBA
Price: $290 (4-day camp $235) / Members: $260 (4-day camp $210)
How do marine biologists get the animals for their aquariums? How do you feed and care for animals like jellyfish? Immerse yourself in the fun and fascinating world of a marine biologist. You will work in our laboratories creating and maintaining an aquarium display. You will also explore the world the animals live in by bringing samples up from the ocean floor, using microscopes to study some of the ocean's smallest inhabitants, dissecting a squid and using other scientific equipment to reveal the mysteries of the ocean. Other camp highlights include a variety of challenges with underwater robots, a two-hour adventure cruise aboard the R/V Sea Explorer, and a field trip to the SEA LIFE Aquarium next door to LEGOLAND California in Carlsbad.
Proof of age required the first day (must be age 8 by Sept. 1, 2013)



---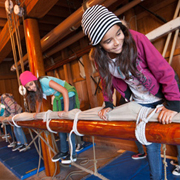 SEAFARER'S ODYSSEY CAMP – Ages 9–10
Time: 9:00am to 4:00pm
Hours: 7 hours/day for 5 consecutive days
Dates: TBA
Price: $290 (4-day camp $235) / Members: $260 (4-day camp $210)
Sailing, rowing, steam power, and remote controls – these are all ways we have explored our oceans. At Seafarer's Odyssey Camp, we experience them all with fun, hands-on activities. Our odyssey begins in the Golden Age of Sail aboard a traditional tallship and continues through time, culminating onboard our modern research vessel. During the week, the adventurers will have the opportunity to crew and set sail aboard the Spirit of Dana Point (including working the helm!), row traditional longboats, race miniature steam boats, and investigate the harbor floor with a remotely operated vehicle (ROV). From the past to the present, join us as we go on a maritime adventure through time that you will not soon forget! Adventures will take place on the new Maddie James Seaside Learning Center and aboard the tallship Spirit of Dana Point.
Proof of age required the first day (must be age 9 by Sept. 1, 2013)



---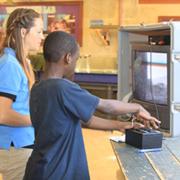 COASTAL EXPLORER CAMP – Ages 10-12
Time: 9:00am to 4:00pm
Hours: 7 hours/day for 5 consecutive days
Dates: TBA
Price: $290 (4-day camp $235) / Members: $260 (4-day camp $210)
Explore the beautiful, unique coastline of Dana Point in this activity-packed camp. Throughout the week, you will study the science of the surf zone in our laboratory and onboard the R/V Sea Explorer. You'll also have a chance to participate in fun activities focusing on marine animals and their environment. This camp includes a day of cruising along the coastline looking for blue whales, scientific sampling aboard our research vessel, kayaking in Dana Point Harbor, tidepool exploration, and a day at the beach!



---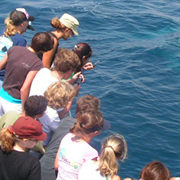 OCEAN INVESTIGATOR CAMP – Ages 12–14
Time: 9:00am to 4:00pm
Hours: 7 hours/day
Dates: TBA
Price: $290 (Members: $260)
This camp investigates marine science, technology, and skills used by intrepid ocean scientists. While cruising aboard the R/V Sea Explorer, you will use research instruments to gather information that can be applied to understanding the ocean environment. Activities each day will focus on the living or nonliving components of the ocean and the equipment researchers need to study them. Campers will make underwater discoveries by building a Remotely Operated Vehicle (ROV) and then testing their skills piloting it in underwater challenges from our new Maddie James Seaside Learning Center, performing a dissection, examining a sample of the sea floor, testing local water samples, and surveying the Dana Point Marine Protected Area.

---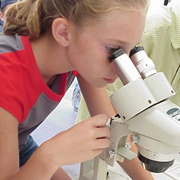 MARINE SCIENCE CAREERS/INTERNSHIP ACADEMY – Ages 14–17
Time: 9:00am to 4:00pm
Hours: 7 hours/day for 5 consecutive days
Dates: TBA
Price: $305 (Members: $275)
Are you interested in learning about the ocean and careers in marine science? This week-long program introduces students to intertidal ecology, animal husbandry, laboratory investigations, and shipboard research in preparation for a marine science internship or career. You will learn about oceanographic tools, the daily responsibilities of an aquarist, and the current research projects being done here at the Ocean Institute. Program highlights include a snorkeling field trip, an ROV workshop, kayaking, a 4-hour research cruise aboard the R/V Sea Explorer, and various leadership/teambuilding activities. Participants complete a small group project and presentation. Successful program graduates may apply to intern with one of our departments: animal husbandry, crew aboard the R/V Sea Explorer, or work/intern as a docent/researcher in the Marine Protected Area or our Native Plant Preserve. Interns will work on a project during the year after the camp and present their findings at a symposium hosted at the Ocean Institute.
Interested students must apply for admission to this program and provide two letters of recommendation.