Located along the coast in beautiful Laguna Beach, California, the Laguna Laser Center is one of the top laser facilities in Southern Orange County. Lead by Dr. Red Alinsod and his team of medical staff, the Laguna Laser Center offers a variety of laser treatments suitable for your needs, and is fully devoted to providing every patient with an enjoyable experience.
For patients seeking skin tightening, Laguna Laser is the West Coast teaching center for Pellevé and offers treatments exclusively. Pellevé is a one-hour procedure using radio waves for skin tightening to the face and body. No anesthesia is required as well as no down-time, allowing patients to return home or to work immediately after the treatment. Within three procedures you will see superior results compared to any other skin tightening treatment.
Using advanced radio wave technology, the Pellevé system precisely heats the deep layers of the skin without damaging the epidermis, or top layer. The heat causes the collagen in the skin to contract and tighten. After treatment, the skin begins to produce new collagen, which improves skin firmness. The result is a naturally refreshed appearance. Many people start to see results after just one treatment, with lasting improvement in skin tightness and tone for up to six months or longer. Lastly, Pellevé is part of our Stretch Marks and Scar Reduction Program. A return to a more youthful look has been achieved throughout most body areas treated with radiowaves. It is quite a useful device in the fight against the aged appearance.



The most recent addition to the Laguna Laser Center is the Collagenizer treatments, which transdermally delivers Collagen through ion channels of your skin. The treatment helps your skin to rejuvenate, nourish and revitalize by using ionic transport of Collagen, Hyaluronic Acid, and Vitamin C deeper below the skin. This treatment also has the effect of stimulating more collagen production, allowing your skin to firm up with the new collagen and hyaluronic acid (active ingredient of Juvederm) and even out your skin tone by applying a high quality Vitamin C Whitening Cream. The Vitamin C Whitening Cream suppresses the melanin producing process to give an even and lightening effect on the skin without carcinogens such as Kojic Acid and Hydroquinones. The formula used for the Vitamin C Whitening Cream was chosen because of its highly effective nature. Vitamin C is an oil-soluble form that inhibits lipid peroxidation or cell damage and also has the effects of UVA and UVB protection. It is an antioxidant of great value.
The Collagen that we use is medical grade and manufactured in an FDA approved process for internal use. It is highly concentrated and premium. It is important to replenish Collagen as you age, especially in the perimenopausal and menopausal years, in order to keep your skin soft and supple. This new technology, using the Collagenizer Machine from Milan, Italy, delivers Collagen into the dermal layer painlessly without needles. Treatments are very relaxing and Spa-Like and performed by our fantastic aesthetician.
Along with skin tightening, the Laguna Laser Center also offers skin resurfacing. Light energy is used to rejuvenate the skin and remove irregular pigmentation from the skin surface. The Palomar Lux1540 Fractional Laser Hand-piece offers greater energy per micro-beam, and greater depth of penetration (up to 1 mm) than any competing device. This stimulates quick healing within the surrounding deep tissue for the most effective deep corrections and long-term dermal remodeling obtainable.
Laser treatments are available for stretch mark and scar reduction as well as permanent hair reduction. Pulsed Light hair removal works by emitting pulses of intense light into the hair follicles. The light is absorbed by the pigment in the follicles and converted to heat. The heat then loosens the hair and disables the cells responsible for growing new hair. Depending on the patient, treatments are generally 5-8 sessions with a month in between, resulting in permanent hair reduction. Pulsed Light is also used for acne treatments that the Laguna Laser Center provides. Pulses of filtered light are directed onto the skin and absorbed by the bacteria and sebaceous glands. Pulsed light systems are similar to lasers but with a larger beam for wider coverage and faster, more comfortable, treatments.
The Palomar Pulsed Light System attacks acne on two fronts:
It attacks bacteria to clear current acne breakouts.
It decreases the production of sebum, which clogs pores and traps bacteria, leading to future acne breakouts.
Other Laguna Laser services include Vascular Lesions (facial spider veins) as well as Leg Vein Treatments. Facial Spider Veins, or Telangiectasia, is one of the most common facial skin conditions for which patients seek treatment. The absorption of pulsed light in oxyhemoglobin, deoxyhemoglobin, and the resultant thermal action inside the blood vessels result in intraluminal coagulation, vasoconstriction, and damage to the vessel endothelial lining, all of which contribute to the degeneration and disappearance of any visible vessels.
Pigmented Lesions are also one of the most commonly treated conditions.
Pigmented lesions are solar lentigines, also known as "age spots," "liver spots" or "sun spots"; "café au lait birthmarks"; and freckles. These benign pigmented lesions are due to an excess of pigment in the skin, usually due to sunlight exposure and congenital factors. Both Laser Hair Reduction and Pulsed Light Treatments of pigmented and vascular lesions is almost painless and needs no anesthesia. The Laguna Laser Center has the most comfortable machine made in the world.
Along with the variety of aesthetic services Laguna Laser has to offer, Dr. Red Alinsod is also a world renowned aesthetic vaginal surgeon with surgeons trained worldwide and patients treated from almost every state and continent. He specializes in vaginal reconstruction, both functional and beautiful.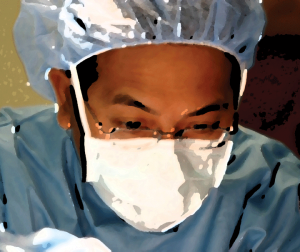 About Dr. Red Alinsod

Dr. Red Alinsod graduated from Loma Linda University School of Medicine and completed his OB/GYN residency at Loma Linda University Medical Center. His focus in those early years was pelvic surgery. He was the first Rutledge Fellow at MD Anderson Cancer and Tumor Institute and was also selected as a Galloway Fellow at Memorial Sloan Kettering Medical Center. Dr. Alinsod was accepted to Yale's Gynecologic Oncology fellowship but was unable to attend due to a military commitment with the US Air Force. He headed the Gynecologic Services at George Air Force Base, CA, and Nellis Air Force Base, NV, as he concentrated on benign gynecology, urogynecology, and pelvic surgery. Dr. Alinsod provides the highest quality of care to his patients in a trustworthy manner. For more information about Dr. Alinsod and his team at South Coast Urogynecology, Inc., contact their offices today.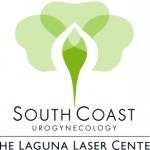 31852 Coast Hwy, Suite 203
Laguna Beach, California 92651
p: (949) 499-5311 | f: (949) 499-5312
www.urogyn.org | www.pelvicsurgeon.com