WELCOME
There's something special going on at Our Savior's Lutheran Church and School. When children are inspired, they reach farther. Not just as students, but as people. Our Savior's Lutheran School is focused on creating a learning environment that balances the heart, mind and spirit… to educate and inspire.
BREAKING NEWS!
OSLS Receives Recommendation for Full Accreditation!
OSLS Evangelical Lutheran Education Association Accreditation
We are very proud to announce that Our Savior's Lutheran School has just been recommended for another full accreditation for seven years. Accreditation is a very rigorous self-study in which schools examine and document their practices in curriculum, teaching, and leadership standards. The review team noted the following commendations:
1. Our Savior's Lutheran School and Preschool provide a nurturing, family-centered environment with a strong sense of welcome and community.
2. The facilities at Our Savior's are well-maintained, child-centered, and adequate for the current programs.
3. The entire staff understands and carries out the school motto, "Love Learn Serve."
4. The congregation of Our Savior's Lutheran Church views the school as a ministry and offers support spiritually, intellectually, and financially.
5. Our Savior's Lutheran School has a visible and involved leadership team made up of the senior pastor, the principal, and the ECC (preschool) director.
---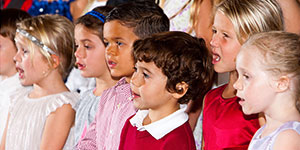 PRESCHOOL
Conveniently located on the South end of San Clemente, Our Savior's Lutheran Preschool is a place where your child matters! Simply walking on campus you will find that Our Savior's is a close knit family that understands and values exceptional education which equips children to be members of our community while stimulating the foundation of Christian values and reflection.
Our Savior's Lutheran Preschool is committed to excellence. This is achieved through creative and energizing curriculum, highly qualified and inspirational staff, low student/teacher ratio, and a passion to provide a quality educational experience, helping to spark a passion for learning that will last a lifetime! Your family will receive constant communication into your child's growth, supported by assessments and progress reports along with parent teacher conferences. This partnership facilitates extension of the child's day into the home and bridges the learning opportunities both at school and home.
---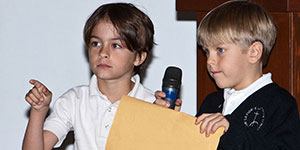 ELEMENTARY
Our intimate campus, situated on a hillside overlooking the Pacific Ocean, is the perfect spot for students to grow academically, socially, and spiritually. Kindergarten through fifth grade students are taught in small classes so they have room to grow and develop as individuals. Our average elementary class size is 15, with 12:1 ratio of credentialed teachers to students.
Our Savior's Lutheran Elementary School serves children in grades kindergarten through five. As Christian teachers in the enterprise called education, we accept the challenge to teach each student where they are. Our dedicated staff provides both traditional and innovative instructional programs as well as spiritual leadership. Our goal is to facilitate the development of each child to their fullest potential. Students who complete Our Savior's Lutheran Elementary School have the self-confidence and ability to succeed in middle school because they have a foundation of strong academics, solid study skills, and a sense of who they are as beloved children of God.
CONTACT US
Our Savior's Lutheran School
200 Avenida San Pablo
San Clemente, CA 92672
Telephone: 949-492-6165
Fax: 949-492-6132
www.oursaviorsschool.net
Office Hours: Mon thru Fri, 8:00 AM to 4:00 PM