Extraordinary Entrepreneur
Even in a tough economy, Jennifer Blake commands the utmost respect
in the world of real estate.
A lot of us are concerned with real estate at present—whether we own property and are upside down on payments, or we want to buy and are trying to figure out a way to make our dreams happen. During times like these, the people to turn to are the Jennifer Blakes of the real estate world. The experts who have made it their life's goal to be the best they can be in the field of home buying and selling, not just for themselves but also for the smiles on the faces of happy customers.
Not only did she know exactly what she wanted to do with her life in the 3rd grade, but she even recalls telling her best friend about it: "I said I was going to be in real estate and live at the beach," she laughs. "And I made it happen. I've always been a very driven, positive and independent person." Blake's passion for being an entrepreneur has always been fueled by helping people find that perfect home or great investment for the future.
If you ask her what she loves most about real estate, she'll tell you it's the art of negotiation. "I pride myself on it. I never go into a meeting unprepared—I research until I have the confidence to bring all of the proper information to the table for my clients," Blake says. "Being able to meet with buyers and sellers—to sometimes make the impossible happen for them—is the best reward."
Blake represents clients from the very low end to the very high end of buyers and sellers. "I remain knowledgeable in all markets," she says. "I've been selling real estate for 24 years now. And for the second time in my real estate career, a huge part of my business is representing banks in the REO (bank-owned) properties arena." She is a Platinum-Certified REO agent who continually attends conferences to stay up on top of the ever-changing market is bringing this way.
"There's something new this go-around. Pre-approved short sales. I'm an approved and certified short sale agent for a number of different banks. I have closed many of these accounts within 45-60 days from inception. So much better than just a couple of years ago, with most accounts closing between 12-18 months!"
FEATURED PROPERTIES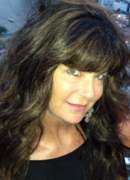 JENNIFER BLAKE
949.463.0626
www.JenniferBlakeProperties.com
BRE license #00974839