ClubSport Aliso Viejo offers after school tutoring and homework help for kids.
Kids will flex their mental and physical brawn and expand their creative and cultural horizons with courses in Movement, Agility, Homework Help, Book Club, Learning Out Loud, Cultures of the World, and Cooking. Through this repertoire of afterschool classes, students will gain comprehensive skills in cooperative learning, experimentation, critical thinking, number sense, data collection, creative expression, and fine motor skills. Parents are free to work out, hang out, or leave the property while kids are immersed in their learning.
PROGRAM HIGHLIGHTS
• Classes are designed specifically for children 5-12 years old.
• Lesson plans are created and taught by CBEST®-certified teachers and experts.
• Parents may leave the property while child is in class.

• Complimentary for Executive Family members.

• Premier Family and Premier Gold Family members: $5 per class. Non-members: $10 per class.

• Enrollment is required. Space is limited.
SUBJECTS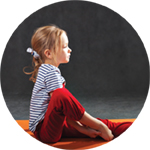 MOVEMENT: YOGA & DANCE
Yoga and Dance will help kids become aware of how their bodies move through space. They'll build confidence, coordination, and strength as they learn to listen to their bodies and express themselves through movement.

---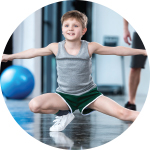 AGILITY
Kids will become nimble and quick as they practice sports skills
and fundamentals that focus on speed, acceleration, balance,
and strength. Side effects include more confidence and
better coordination.

---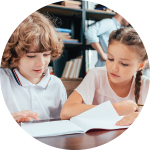 HOMEWORK HELP
Even the smartest kids need help sometimes. An awesome team of instructors will give kids the academic support they need to focus, organize their tasks, and be motivated to finish their daily homework assignments.

---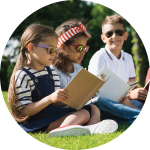 BOOK CLUB
Kids will dive deep into stories to experience all of the magic. They'll read through books and participate in story-related group activities like building dioramas, cooking story-themed meals, and creating artwork based on the readings.

---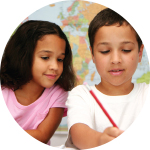 CULTURES OF THE WORLD
Kids will go on an international adventure every week.
They'll experiment with various kinds of foods and explore
numerous cultures to learn how how people live in other
parts of the world.
---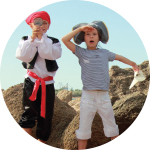 LEARNING OUT LOUD
Kids will express themselves and the things they learn
through multiple mediums of communication.
Activities include pen-pal and postcard writing as well as
fun theater exercises.

---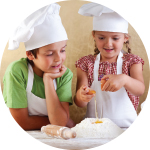 COOKING
Little chefs will learn the fundamentals of cooking as they
follow various recipes to measure ingredients and prepare
delicious dishes.
---
CLUBSPORT UNIVERSITY INFORMATION
Complimentary for Executive Family members.
Premier Family and Premier Gold Family members: $5 per class.
Non-members: $10 per class.  
REGISTRATION
Registering is easy using our online system. Log into our Member Portal at the top of the page. Enter your username and password, and from there you can enroll for any class up to seven days in advance. You can also enroll in person at Kids World. Enrollment is required to participate in a class.
CLUB HOURS
Monday – Friday: 4:00am-11:00pm
Saturday – Sunday: 6:00am-10:00pm
RENAISSANCE CLUBSPORT ALISO VIEJO
50 Enterprise, Aliso Viejo,
Orange County, CA 92656
Member: (949) 643-6700
Non-Member: (949) 393-0003
E: info_rcsav@clubsports.com
---
KIDS CAMPS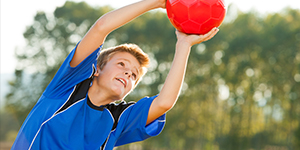 When school's out, camp's in! ClubSport camps keep your child active and engaged during school breaks in the spring, summer, fall, and winter. Sports camps, specialty camps, and themed camps provide fun ways for kids to strengthen their bodies and minds through physical activities, critical thinking exercises, and creative projects.
Enroll your child for year-round and summer camp programs at ClubSport.
CLUBSPORT KIDS CAMPS
• Are offered during school breaks in the spring, summer, fall, and winter.
• Keep kids active and engaged with fun physical and mental activities.
• Range from sports camps to special interest and themed camps.
• Encourage learning through educational and creative activities.
• Are available in various options to fit your schedule.
Encourage your kid to get out there and have some fun! Sign them up for recreational classes to get them moving or enroll them in a sports camp or league to spur their competitive spirit.
Lead by Example
Try Clubsport with a free family pass.
RENAISSANCE CLUBSPORT ALISO VIEJO LAGUNA BEACH
50 ENTERPRISE | ALISO VIEJO, CA 92656
CALL (949) 381-1490
VISIT RENCLUBSPORT.COM