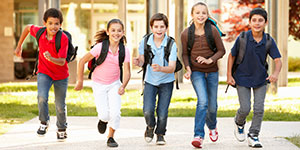 TLC 2016-17
Before & After School Child Care
Location: All SVUSD elementary school campuses.
Children attend at their home school.
Hours: 7:00 am to 6:00 pm, Monday through Friday
Program operates on most non-school days and all minimum days.
Register at: Child Care Services Office
Office Hours: 8:00 am – 4:00 pm, Monday through Friday
Summer Hours for Friday: 8:00-11:30 am



---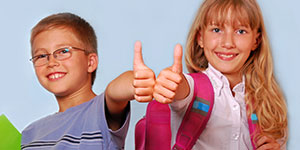 The Learning Connection
Supporting families by providing excellent child care in a safe and fun environment.
The Learning Connection is a positive alternative for working parents in need of quality child care. TLC offers more than just child care; it offers children, kindergarten through 6th grade, a positive and meaningful before-and-after school experience as well as full-time summer and non-school day camps. TLC is a structured program designed to help children develop social, physical, and mental abilities. Group activities as well as individual time will help each child grow. TLC is located at each elementary school campus in the Saddleback Valley Unified School District. Students attending these schools are eligible to attend the program on that campus during the school year. During the summer the program is at various schools and all 1st-8th grade children in the community are welcomed. Staff is committed to offering your child a safe and fun experience. Each location has a Site Coordinator, a Sr. Child Care Leader, and a number of Child Care Leaders who together plan and implement a monthly calendar filled with a wide variety of activities. Transitional Kindergarten children are welcome to enroll in TLC before and after school, with the exception of Foothill. A waiting list may exist at some locations.
Open Registration ~ June 1
Registration for the 2016/17 school year is ongoing in the Child Care Office.
See website for
registration paperwork.
1st day of TLC • August 29
1st day of School • August 29



---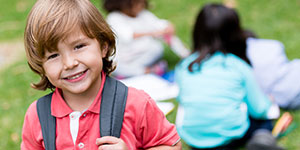 TLC Kindergarten Enrichment Program
This program has an extraordinary monthly activities calendar aimed at developing the whole child ~ socially, emotionally, physically, and academically. Each month a daily calendar is planned, providing themed learning and activity centers focused on complementing SVUSD kindergarten content standards. A variety of hands-on, child-interactive environments are provided that weave academic concepts into fun-filled art, science, and movement activities. Your child will have a great time learning by doing. A waiting list may exist at some locations; please call the Child Care office.



---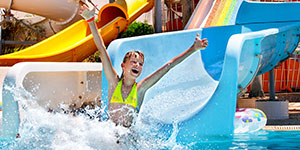 Super Summer TLC 2016
Truth, Justice and the TLC Way!
Day Camp for kids 1st-6th Grade
June 20 – August 19, 2016
Monday-Friday, 7:00 am – 6:00 pm
WEEKLY THEMES & EXCURSIONS
JUNE 20-24
"Shield Academy Superhero Training" • Knott's Berry Farm
JUNE 27-JULY 1
"Magnificent Athletes + Herculean Sports" • Angel Game
JULY 5-8
"Real American Heroes" • John's Incredible Pizza Co.
JULY 11-15
"Marvelous Superheroes" • Soak City
JULY 18-22
"Super Villains" • Pirates Adventure Theater
JULY 25-29
"Superstars Of The Galaxy" • Long Beach Aquarium
AUGUST 1-5
"Na-Na, Na-Na, Na-Na, Na-Na Tlc!" • Knott's Berry Farm
AUGUST 8-12
"Super Rides + Lairs" • Medieval Times
AUGUST 8-12
"Just-Us League: You Are The Superhero" • Mini Excursion
Weekly Fee 1st-6th Grades
$150 week for current TLC Superheroes
$160 week for general public Superheroes

---
Super Summer Teen Camp
7th-8th Grades
La Madera School Campus
Teen Camp Fee 7th-8th Grades
$160 week for current TLC Superheroes
$170 week for general public Superheroes
Register at: Department of Child Care Services, 24150 Lindley, Mission Viejo

---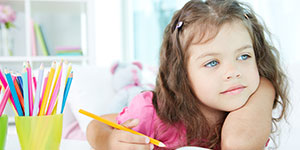 The Preschool Connection
Fees range from $515 to $740 for each 12-week session
Ages: For children 3 years of age by Sept. 1, 2016
9:00 am-12:00 pm / 2-3 days a week
Locations: Cordillera, Del Lago, De Portola, Foothill, La Tierra, Portola Hills, Rancho Canada, Robinson and Trabuco Mesa Schools.
The Department of Child Care Services has developed The Preschool Connection programs to serve the Saddleback Valley community. These programs are offered with different attendance options with a daily schedule of three or four hours. The programs provide an enriched classroom environment with guidance, experiences, and materials including "Handwriting Without Tears," a pre-reading readiness curriculum. Daily activities include readiness learning activities, music, art, games, and outdoor play. Parents are kept informed through event flyers, newsletters, and calendars. The Preschool Connection programs provide an enriching, safe, positive learning environment offering the opportunity for development through personal growth, involvement, interaction, and exploration. Dedicated Preschool Teachers and Assistants have education and experience specific to Child Development.



---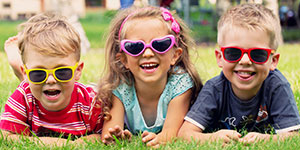 Summer Preschool Connection
June 20 – July 14
Ages: 3.5-5 Years
9:00 am-12:00 pm / 2 days a week
Fee: $160 (due to July 4 closure) • $180 T/Th (Closed Fridays)
Location: La Tierra
Bring your own snack. Call the Child Care Office for more information.



---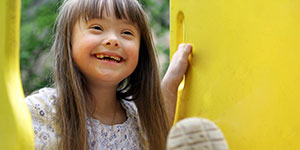 Preschool Connection PLUS
Ages: 3-5 Years
For children 3 years of age by Sept. 1, 2016
9:00 am-1:00 pm / 2-3 days a week
Locations: La Tierra & Trabuco Mesa Schools
The Preschool Connection Plus Special Friends is a four-hour program that was developed as a part of the SVUSD Special Needs Early Childhood Center. It includes the same curriculum offered in Preschool Connection…plus our Special Friends. This program is composed of typical children who participate in combined activities for approximately two 30-minute sessions with their Special Friends. This mainstreaming enhances understanding and friendship for all children. Combined activities allow Special Friends to model typical behavior of the Preschool Connection children. Light lunch required.



---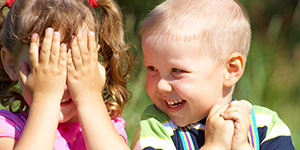 "Best Buddies"
Ages: 3-5 years
Child must be 3 by Sept. 1, 2016
9:00 am-12:00 pm / 2-3 days a week
Location: La Tierra School
This program is a developmental preschool program offered in collaboration with the SVUSD Early Childhood Center. It is a blended class of children from the Preschool Connection and the Early Childhood Center. The instructional program is provided through a team-teaching model with a Preschool Connection teacher and a credentialed special education teacher planning and delivering instruction together.



---

www.saddlebackchildcare.org
We're the best there is at what we do!
More Information: (949) 768-0981 ext. 2
Manager: Shirley Rockwood (shirley.rockwood@svusd.org)
Secretary: Linnea Blake (linnea.blake@svusd.org)
Supervisors: Reyna Morris & David Blake
Coordinators: Eric LaClair & Kelly Vagi